Setting Career Goals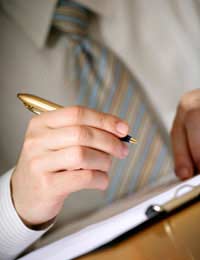 As a child, you may have dreamed of what you would be when you grew up, but you probably never considered how you would get there. As an adult, you need to consider your career in a more strategic way and set goals for Your Career Development. This goal setting will help you take the right steps to achieve your career aim and give you something to work on and reassess as you progress.
Knowing What You Want
What do you want to do? It may seem like simple question but if you don't have a clear answer then it is going to be difficult to achieve it. The first step to setting career goals is to have the final goal in mind. Whether you want to become CEO of a company,
Work For Yourself
or balance your career with a family, you need to be specific about what it is that you are setting out to do.
Making A Plan
Once you have decided what your goal is you can start putting together a plan to achieve it. Sit down and think about your career development over a 10-year period. Think realistically about where you would like to be in one, two or five years time. Consider if you need to move companies, get more training or
Look For Promotions
. Having this overall outline of where you want your career to go will give you a blueprint that you can then fill in with smaller, day-to-day goals.
Smaller and Larger Goals
Setting yourself goals ensures that you are still moving in the right direction. These can be big goals or small steps that will build your skills and move you forward. Try to set yourself a small goal each week, a bigger one each month, and a major one each year. Working towards and achieving these goals will help keep you motivated and focused on your career development.
Reassessing Your Goals
Unfortunately, as much as you make plans, life often gets in the way and you have to change them. Making plans and setting goals is the best way to strategically work on your career development, but you need to be regularly reassessing them. Look at what you have achieved, consider what else you could do, and make sure that you are still heading in the direction that you want to be.
Training Schemes
Enrolling on a training scheme may be the perfect way to launch you into your new career. Find out what your options are in our article
New Training Schemes For Changing Careers
.
You might also like...