What About A Part-Time Career Change?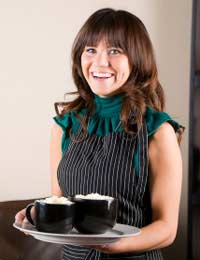 As the saying goes, there's more than one way to skin a cat. If you've been dreaming of a career change but there are a hundred and one reasons holding you back, how about considering a part-time career change?
You may have assumed that until you're totally ready to commit to a career change you simply have to stick it out in your current job, or that until you have the funds to Start A New Business, there's no point in even thinking about moving jobs.
But that's just not true. If you really want to make a change in your life, you can find a way. The idea of a part-time career change is that you can make a step towards your dream now, rather than waiting for the perfect time in the future – which may never happen.
So what is a part-time career change, and how can you do it without losing your current job? For many people, how you approach your boss is a key factor in how likely you are to succeed. Let's face it, not many of us can afford to simply walk away from reliable, paid employment with the economic situation as it is and proposed cuts left, right and centre.
Finding The Time
It's too easy to assume that you can only have a part-time career change if your current job goes part time, too. But is that really the case? How much free time do you actually have to work at another job, start a new business or retrain already? Before you say that there are not enough hours in the day, think about how long you spend watching television, sleeping or cooking. OK, some of those are non-negotiable, and you certainly won't succeed if you and your family only eat readymeals and you don't get enough sleep.
But do you really need to spend all day on Saturday rounding up the children to wrestle them round the supermarket? Couldn't you do a meal plan and your shopping online, then use the four hours you've gained on your Career Change Plan?
Should You Ask Your Employer First?
Speaking to your employer in the current economic climate really should be the last option. There are so many changes you can make without cutting your hours, even though it will mean that you'll be exhausted! Some people may have been singled out for redundancy because of being inflexible, and although your employer is certain to say that isn't the case, it probably is.
Where To Start?
Once you've decided to take the leap and start a part-time career change, identifying what time you have available in your week is a great starting place. If you've realised that you do have five free hours a week if you give up watching your favourite soap operas, or that you can gain an hour or two a night if you batch cook on a Sunday, you're now ready to set your part-time career change plan in motion!
Making A Part-Time Career Change Plan
Writing a career change plan will help to keep you focused and allow you to quickly identify changes that you need to make, skills that you need to learn or support that you need to ask for. If you're not totally sure what you actually want to do, but just know that it's 'something', use your first few hours to think about the sort of careers you are interested in. Then consider how to make positive steps towards making it happen.
If you think you'd like to Run A Coffee Shop, you could try to work in a local shop on a Saturday morning to learn the ropes, or you could attend an evening class to learn about starting your own business.
Alternatively, if you dream about running an online business, why not join a local networking chapter to pick people's brains, or spend time researching the competition.
Whatever you hope to achieve with your career change, taking time at the beginning to understand what you want and how you can achieve this is time well spent – especially as you don't have to hand in your notice!
Evening Classes
Evening classes have changed over the years and are many people's first port of call when they are seeking to retrain for new career. Find out more in our article
The New Face Of Evening Classes
.
You might also like...
@None. Most of the social work degrees are full time courses, but check with individual establishments. There's nothing to prevent you doing some part time work (most students do in fact) while you study.
ACareerChange
- 29-Jan-15 @ 12:54 PM
I am currently unemployed but although I enjoyed my previous career as a Secretary, I have for some considerable time, wanted to train to become a Social Worker.Although I lack the necessary professional qualifications, I wondered if it's possible to train for this career on a part-time basis whilst in the process that, until that happens, looking for secure employment, I have just turned 45.
None
- 27-Jan-15 @ 1:27 PM
Just been browsing through this site and wanted to let you know how informative I've found it to be and how you seem to have every angle covered.I am 45 years of age and considering trying something new and this site has given me all of the information I need.Thank you,
jossa
- 22-Nov-12 @ 2:18 PM