Jobs You Didn't Know Existed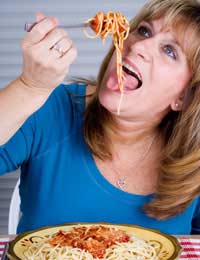 At school, we'd all be dreaming of working as ballet dancers, firemen or astronauts, without a moment's thought about whether it was very likely, whether we were good enough or whether it would pay the bills.
Then you start doing your GCSEs and A-Levels, with perhaps half an hour with your school careers advisor in between, helping you to decide what you want to be when you grow up. In reality, it's working out whether you can do drama and German as your options because the timetable doesn't look like it allows for it.
It may be entirely different now. The school careers advisors might know all about how to write a number one song, how to get your first novel published, and have great contacts for Work Experience in exciting industries like Advertising and conceptual art. But for many of us, we started on a tenuous career path without a whole of load of advice.
If you've reached the stage of thinking that you're ready for a career change but don't really know what to do, it's worth taking yourself back to those heady days of GCSEs (or even O Levels!) and thinking about what lit your fire. What advice would you give to your 16-year-old self? Just imagine how many more career options are available to you than the spaceman or Teacher jobs you thought you had to choose between. Here are three jobs that you may not know exist – to show how you can look at your skills, passions and experience differently and come up with a great way to make a career change.
1. Spread Betting Analyst
If you're into football, cricket or any other sport that people bet on, and love working out who gets the most corners, runs or knock outs, then spread betting can be an exciting, well-paid career. Betting is no longer just about working in smoky bookies. Now that online gambling is such a huge business, there are all manner of opportunities for working as a spread betting analyst.
A good place to start is by looking on the Internet at the big name bookmakers' training schemes and available positions, and also the online gaming companies. It's a great job for people who are pretty good at maths and seeing patterns in data, and it's particularly future-proof in ways that more traditional 'maths based' careers are not.
2. Model Booker
For people that love the glamour of the fashion industry but are not suited to being models,
Fashion Designers
or make up artists, the job of model booker is a perfect way to be part of this exciting industry.
Model bookers are responsible for 'matching' models with modelling assignments, so are usually involved with castings, arranging portfolios and negotiating fees. As such, you need to be determined, organised and unfazed by dealing with beautiful people day in day out! Many model bookers start out in junior positions in modelling agencies, with a few going on to open their own agencies.
3. Recipe Tester
There are a surprising number of opportunities working with food that do not involve being a chef and working long hours in very hot kitchens. The success of television programmes like Masterchef and Come Dine with Me have highlighted the public's passion for cooking, and working with food remains a popular choice for people looking for a career change.
All food brands employ testers, both in scientific and non-scientific capacities to test their products, advise on how to improve them, and come up with new ideas. This can involve travelling to far flung countries in order to get inspired. Many publishing houses employ recipe testers for their cookery books, as do television production companies that need to ensure their celebrity chef's recipes work time after time.
Finding the Right Career
Before you take the leap into a diverse career change, you need to know that you are suited to it. For help and guidance, read our feature
Finding the Right Career For You.
You might also like...
I have 19 yearsexperiience working in a secondary school as a teacher now looking to go into social work . Not really sure how I can transfer my valuable experience into social work . I would love to work with looked after children . Any advise will be highly appreciated . Many Thanks, Ola.
Ola
- 20-Apr-20 @ 1:49 PM
I am in my 19 years as a primary school teacher. I've loved being part of making a difference in the life of achild that I have taught. The prove was always when they came back to school and looked for me. I'm now tired of the world of teaching. The" nothing is ever right or good enough" story in many schools. I really would like out now! Not sure about what transferable skills I have! What next to do especially at bottom end of 40's.
miss p
- 21-May-15 @ 8:41 AM
I retrained as a cookery teacher at the beginning of my 40's as I needed to have a job that fitted in with my children.Now as I approach 50 I would like to change again, whilst I like teaching, the constant change and politics drive me insane.I love the fact that most days are different and I love working, to a degree, independently, I enjoy dealing with lots of different students because I do enjoy working with people.Past work, pre- 40's included project management and working in hospitality and PR. Any advice would be gratefully received, Many thanks
Mcwack
- 27-Apr-14 @ 9:34 PM
Hi After 20 years of maths teaching I have decided that I am in need of a change of scene. Unfortunately my mortgage is huge and I have two young children and therefore money and time are quite tight. If anyone has any suggestions ( not in teaching) as how I could proceed I would be grateful. Regards Jerry
Jerry
- 23-Mar-13 @ 9:24 PM
Currently work as an assistant executive chef (6 years) in a resort that has 6 restaurants/food outlets, including a coffee shop and room service and banquets. I'm 44 years old, worked in restaurant industry after a 5 year career as an accounting clerk, when I ditched the suit, went to culinary school, and worked in restaurants for over 15 years, both Front and Back of the house and eventually earned the position I have now. Usually, I cook only for banquets or special parties (helping out in the restaurants supervising staff and assisting to cook when needed), write menus and recipes, train, compete in culinary competitions as well as administrative duties (food cost, labor cost, payroll, spreadsheets, employee reprimands and counseling, etc). These days, I have been having trouble being on my feet for more than 8 hours. I begin to limp now where as before I could do 12-16 hours after drinking with coworkers to the wee hours (which now I don't indulge in that activity anymore). I still love recipe development, but I'm over working weekends, nights, holidays, etc... additionally, dealing with random issues with employees (have about 90) can be draining and tiresome. In the past 4 years have been the President of our local chapter ACF (American Culinary Federation) chapter twice and board chairman as well as have networked with our local Restaurant Association. From that association, I have gained experience in fundraising and organizing culinary competitions. I also am a skilled in administrative duties (letter writing, power point presentations, Excel spreadsheets) but I have this creative spark in me that keeps me alive. I have many ideas and have solutions to problems. I don't want to be on my feet all day, but don't want to be desk bound either. I am personable but prefer not to hobb-knob like a politician. I just like to be myself and not be fake. I believe in putting out a high quality product and not skimping with subpar ingredients. I believe in 110% customer service but don't always believe the customer is right. There are so many fields I can branch from here...purchasing, menu design, recipe testing, nutritionist/chef, even garde manger (vegetable carving) but I'm making good money and am comfortable with my job, peers, and employer who gives great benefits. Am I suffering from the grass is greener syndrome?
Jackie
- 5-Aug-12 @ 5:48 AM
Hi I was a Manager of a large Call Centre within the banking industry until last year when I decided to take early retirement ( I am 57 years old) however after enjoying a one year career break I now find that I would like to work part time but within a completely different environment. I enjoy working with children and one area I was looking at was teaching assistants but there appears to be different views on the qualifications required and the best way to achieve them? I am also interested in hospital reception ot admin work- any suggestions? Thanks Anne
Hi There, I am currently working for an investment bank, mainly administration work. I would really like to change career. I would love to work with children/babies but I dont know even where to start with the qualifications I would need etc. Any advise would be appreciated. Thanks, Chloe
Cloanne
- 7-Jun-12 @ 2:59 PM