Being Headhunted in Your Career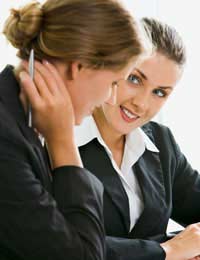 Being headhunted shows that you are doing well in your career and that your skills and experience are being coveted by another company. Headhunting happens in all high profile industries but is always quite secretive. Whether they approach you, or you get in touch with the headhunters, you want to be clear about the roles you are interested in and what kind of deal would tempt you away from your current job.
What Is Headhunting?
Headhunters are recruiters who work on behalf of companies to find the best people to fill a role. They do this by finding people who are already working at the same level within the industry and trying to lure them away from their current job. Being headhunted is a common practice in top jobs and you need to handle any approach carefully.
How To Be Headhunted
When headhunters are doing their research they will be looking for the best of the bunch. To be on their radar and get headhunted you need to be at the top of your game. Performing well in your job and being well respected will automatically put you out there. However, networking and maintaining good contacts will also make you the person that they think of.
Contacting Headhunters
If you are looking for a new job and would like to be headhunted, there is no harm in contacting them. Put together a
Strong CV
outlining your
Skills
and achievements through your career. Arrange to meet with them and discuss the roles you would be interested in and how they can contact you away from work.
Dealing With Headhunters
You will know you are being headhunted if you receive missed calls from withheld numbers, people call the office but don't leave a message, or someone has been asking after you a lot. If you are considering a move in your career, you may want to listen to their offers. Do this on the quiet so your boss doesn't know. If you are not interested in the role they have, politely decline and make it clear what you would be interested in.
Getting The Best Deal
You are being headhunted because you are good at what you do and someone else needs you skills. This puts you in a very good position to
Negotiate Your Salary And Benefits
. Decide what you want and then work with the headhunter to agree a deal with the new company. At this stage in your career you have the power to, within reason, get what you want.
Being headhunted is a great compliment as another company wants to poach your skills and experience. Stay on their radar by Networking and making people aware of the work you do. If a headhunter approaches you, keep it quiet but if you are interested, talk to them about roles you may want. If you are offered a job, you are in a great position to negotiate your salary and benefits so that you get the best deal.
You might also like...