Pursuing a New Career While in Employment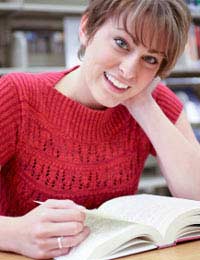 Thinking about changing careers is a big move and one that shouldn't be rushed into. When you are excited about starting anew it can be tempting to rush straight in, but making the most of your current employment will be a great asset. While you have a steady job you will have the income and security that will help your career change by giving you the opportunity to prepare without the pressure.
1. Training In The Evenings
After a long day at work, going to college or studying can seem like too much to handle. If you are serious about a career change, however, then this is one of the best ways to learn a new skill or gain a qualification. If it is a subject that you are enthusiastic about, you shouldn't find the commitment too hard and it will help you stay motivated at work as you are investing in your future.
2. Using Holiday Time
Ok, so using your holiday allowance from work for anything other than relaxing on a beach may not sound very tempting. But it is the ideal time to gain experience in a new field and build
Your CV
. Part of the difficulty with changing careers is a lack of experience in the field. By doing some
Work Placements
in your holidays you can overcome this hurdle and be one step closer to your new career development.
3. Making The Most Of Your Job
If you are planning to change careers, you have probably lost motivation in your current employment. Instead of switching off at work, use it to
Gain As Many Skills As You Can
before you leave. If your employer provides training and sends people on courses, try to get on as many as possible to boost your CV. Think about the skills that you will need in you new career and how you can gain them in your current job. Whether it is working on your touch typing or increasing your teamwork skills, focus on specific areas.
4. Be Discreet
When you are excited about a career change you will probably want to tell everybody about it. However, you need to be
Discreet About Your Plans At Work
. Telling a few trusted colleagues may sound like a safe idea but you always run the risk of someone letting it slip. If you lose your current job, the pressure will be on to make your new career work without the security of employment. Until you are sure that you want to make the leap and are going to leave, it is best to keep your plans quiet in the office.
Deciding on a career change is an exciting move and you need to plan it carefully. Make the most of your employment by using it as your stepping stone to career development. Think about what skills you can gain from your job while also studying in the evenings. Consider using your holiday time to gain experience in your new career field. While you are doing all this, it is best not to tell any colleagues about it so you can make the move at your own pace.
Part-Time Career Change
The idea of a part-time career change is that it allows you to make a step towards your dream job now, rather than sometime in the future – which may never come! Read our top tips for making this change in our article
What About A Part-Time Career Change?
.
You might also like...
Hi...I just wanted to let you know that i find your website most helpful...and am still going through the transition period.I have a degree in history and a certificate in teaching. I work for a distribution company as a customer service rep.Although i am naturally sympathetic to people's needs i know that the job am in is not for me!I've decided to undergo evening classes to train as an auxiliary nurse with emphasis on care of the elderly.I already have a good relationship with elderly people dating back to my childhood. As part of my history degree I have had to interview some for numerous projects.I'd rather talk & interact with the elderly than my own peers. I am already enjoying my class & i go out on clinical experience next July.The only down side for me in studying nursing, for i do intend to work my way up, is i hate human suffering & am a very emotional person!Can you offer me any advice on how I can overcome this!!Thanks!
SAEI
- 5-Nov-12 @ 4:02 PM