Job Applications and Covering Letters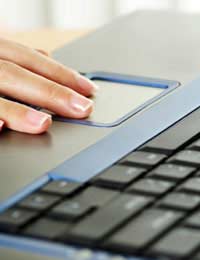 It can be tempting, particularly when applying for jobs via online sites, to forgo the covering letter and simply attach your CV. While your covering letter is only a brief introduction to you, it is very important, and a well written covering letter can mean the difference between your CV being read or not. It is good practice, therefore, to always accompany Your CV with a covering letter. Here are some useful tips for creating a great cover letter:
Tailor It
In your covering letter, you can draw a potential employer's attention to the aspects of your CV that make you a suitable candidate. Particularly if you have an extensive CV, a covering letter can put your skills in context for the role you are applying for. While it's ok to have some basic covering letter templates to get you started, always tailor your covering letter for the role you are applying for.
Marketing Opportunity
A cover letter is your first opportunity to sell yourself and explain why you think you are a good potential employee. It's important, therefore, that you read the job advertisement thoroughly. Pick out the essential points from the advertisement and relate some aspects of your experience and personality to each one.
Personalise It
It's a nice touch to personalise your application. If the job application lists the name of the person to whom you should apply, then address your covering letter to that person. If you don't know a name, then Sir/Madam is fine. Find out a little more about the company and include one positive comment at the beginning of your cover letter.
Why do You Want to Work for This Company?
Your covering letter gives you an opportunity to demonstrate how much you know about the organisation. But keep it relevant to you! How does the company's values match with your aspirations? Why are you motivated to work for this company? Show your enthusiasm and demonstrate that you've been keen enough to do your research.
Why are You the Best Candidate?
You can highlight your appropriate skills, as detailed in your CV, but your covering letter can also show some of your other strengths and ambitions. What personal qualities do you have that make you the best candidate for the role?
Anything Else?
Maybe there is something you would like to explain further, such as gaps in your CV or why you are applying for a role that perhaps doesn't immediately correspond with your previous job. For example, due to personal circumstances you may be applying for a more junior role than your last position. It can be helpful to explain why you are doing this in your covering letter.
General Rules for Covering Letters:
Introduce yourself.
State the position you are applying for and where it was advertised. If it's a speculative letter, state the type of role you are looking for.
Use a professional layout that is the same as you used for your CV.
Keep paragraphs short.
Be concise: your covering letter should be no more than 1 page.
Type your covering letter and use a font that is clear and legible (such as Times New Roman).
Be positive. Focus on the contribution you can make to the organisation.
Include your contact details.
Do not repeat your CV but draw attention to the aspects most applicable to the role you are applying for.
Indicate your availability for an interview.
Finally, it's important to proofread both your CV and covering letter. Typos, poor punctuation and grammatical errors create a bad first impression. Take your time to write a good covering letter; with any job receiving potentially hundreds of applications, your covering letter can help you stand out from the crowd.
Making a Speculative Application
When you are job hunting, it is often worthwhile sending your CV and covering letter to companies you'd like to work for, even if you haven't seen a specific job advertisement. Find out about the four-step plan for making a successful speculative job application in our feature
How To Make A Speculative Application
.
You might also like...