Improving Your Employment Chances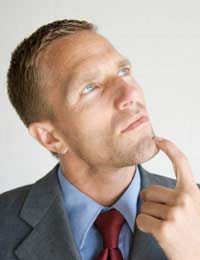 Being out of work can be a very difficult experience. Despite having more time on your hands than you are use to, you can find yourself overwhelmed with the prospect of finding working, and besides, funds are probably limited for going out and enjoying yourself. So what can you do to improve your employment chances and reduce the stress during this time?
Take Stock
Take some time and
Review Your Skills
and experience. While it's likely that you will apply for jobs similar to what you've done in the past, you may also discover you have others options. Look at your abilities, understand what you are good at, and think about what you can and would like to do. You don't need to limit yourself to the same job you have always done.
Perhaps you have Career Goals and ambitions not yet explored. What could you do to gain the necessary skills? Do you have other abilities, such as those developed from a Hobby, that you could seek employment in?
Training
If you are out of work, there may be training opportunities available to you at your local job centre. These are all good ways to increase your skills and learn new things. It also shows that you didn't waste the time you had off while unemployed. There may also be an opportunity for you to retrain. Having a career break can sometimes encourage people to go for their dream and find ways to obtain their ideal job.
Get Experience
There are ways to get experience other than through full-time employment.
Working On A Voluntary Basis
may be an option, and can give you exposure to different jobs and roles. It also looks good on your CV.
There may be opportunities to help out in your local community, local charity or hobby group. These are also great ways to avoid becoming too house bound when you don't have a job to go to. If you know someone with a business, you might consider offering your time in return for gaining work experience.
Looking for Work
Jobs typically won't come looking for you, so it's important to decide how you will approach your job search. These days, Internet jobsites, newspapers and agencies are the best place to look for vacancies. You can also apply directly to organisations.
Don't forget Your Network. It's likely that you have meet and worked with a variety of people, so it pays to keep in contact and let them know that you are looking for work. A personal recommendation puts you at the front of the crowd when applying for jobs, too.
Internet Social Networking Sites, such as Linkedin and Twitter, are excellent ways to remain in contact with past colleagues and can be helpful in getting word out that you are looking for work.
Get Your CV in Order
Your CV
is a marketing tool to sell yourself and it's important to get it right. Take the time to capture your experience well, and it may be worth seeking advise from professional CV writers. Don't forget to also include a covering letter when you apply for jobs.
Look Your Best
It can be easy to forget about yourself if stressed about being out of work. Make the most of the opportunity to look after yourself; take a break from job searching and go for a walk. Keeping fit will also help you maintain a positive state of mind.
Make the most of the time that you have available. It's possible that you can learn new skills or discover abilities you didn't know that you have. Try to keep positive and eventually your hard work will find you a new job.
Writing a Covering Letter
When applying for a new job, the strength of your covering letter can often determine whether or not your CV is even looked at. Read our feature
Job Applications And Covering Letters
to find out how to make the best possible first impression.
You might also like...