Professionally Written Job Applications: Are they Worth it?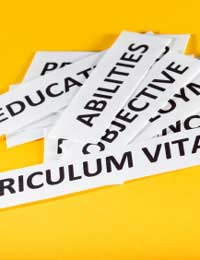 Although we wouldn't think twice about getting an expert to wire our house or test our eyes, somehow we think it's a bad idea to get a professional to write our job applications. We think that we should be able to write them ourselves, but then scratch our heads when we get rejection after rejection.
Of course, if you're out of work or looking for a career change, it's certainly likely that the £50-£100 fee for someone to write your job application is harder to find, especially when it feels as though something that you can do for free.
So is it worth it? Should you find that fee even though you're counting the pennies? It all depends on what Your Skills are and whether or not you're missing out on employment opportunities because of poorly written forms. But how can you possibly tell?
Ask a Trusted Friend
The first thing to do is ask a trusted friend to have a look at
Your Current CV
. Most people just have one CV that they've saved as a word document and simply send it off without looking at it again. Even if there are no glaring spelling or grammatical errors, it is highly likely that your 'one size fits all' CV is not presenting you in the best light.
If you don't have such a person to ask, here is your first tick in the 'use a professional' box.
Have You Had Success So Far?
Next, think about the way that you have written job applications in the past and what level of success you have had in being called to the next stage of the recruitment process. Even though the global recession has made gaining a job really tough, if you are applying for advertised positions, a well-written application should be yielding at least some positive responses.
If you have not received any offers of An Interview, you have your second tick in the 'use a professional' box.
Can You Be More Positive?
The third way that you can assess whether or not it is a good idea for you to ask a professional to write your job application is to assess how positive you are, and how good you are at describing your career successes. Many people suffer from 'hiding their light under a bushel' when it comes to writing job applications, and this is certainly one field where it will do you no favours. After all, no recruitment or HR person is going to see your modest application and think you are capable of far more – they will think this is the best you can do and put you straight into the 'thanks but no thanks' pile.
If you do not think that you can write positively about your role and professional achievements, here's your third tick.
Remember that it is far easier for a third person to listen to your career history, look at the job spec you wish to apply for and make a strong case for your consideration. There are many people and companies that offer such services on the internet, as well as some free services through Government support schemes, particularly if you are unemployed.
After an internet search, call a couple of potential professionals to ensure that they approach your application in a suitable manner – you can often get freebies including a Covering Letter, or second application if you do not get a positive response from the first, although this is only for an interview. Getting the job is your responsibility!
Varying Your CV
If you do decide to go down the DIY route, remember that your need to adjust your CV for each individual job you apply for. Find out more in our article
How To Vary Your CV
.
You might also like...