Working in Chemistry & Pharmaceuticals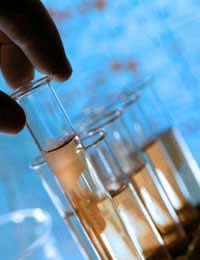 If you've ever considered a career change to working in chemistry or pharmaceuticals, you have a lot of career options to choose from. There are openings available for people from all different disciplines, backgrounds, ages and skill levels, from working in retail and sales to working in laboratories, hospitals and in manufacturing.
In some more limited instances, you can enter the workplace with a basic knowledge or understanding of chemistry or pharmaceuticals, with a view to training on the job. For instance, you can start working in a community (retail) pharmacy as a pharmaceutical technician, while working towards a recognised qualification.
However, to work within the arena of chemistry or pharmaceuticals, you may need to have specific degree qualifications for certain jobs. Generally, the better paid the jobs tend to be reserved for the most qualified candidates. If you already have a degree in Chemistry, you'll be able to apply for a multitude of jobs that require your skill-set. A career as a materials engineer, toxicologist or even a forensic scientist will be open to you. Likewise, a degree in pharmaceutical-related sciences will open the door to many career opportunities such as biochemical engineering,
A Few Considerations
Before you launch head-first into a career in pharmaceuticals or chemistry, if you haven't already gained any relevant formal qualifications, you should first consider your suitability for working in this sector. You may find yourself in an environment where ethics are debated, such as drug-testing, animal testing and the environmental impact of manufacturing. The commercialisation of some drugs on a worldwide scale is also a hot topic, particularly where developing countries are concerned. The sector is regulated but there is still much discussion regarding these topics and you must first decide whether you feel you are morally able to feel comfortable working within the science sector.
What Qualifications Do I Need?
For a decent chance of switching career and entering the science sector at a reasonable level, it certainly helps if you have a 'transferable' degree with useful skills and knowledge.
Study Through University
can be undertaken full-time over a period of around 3 years, but if you still want to work during your study you can sometimes opt for part-time courses, which will take longer to complete.
To gain a Chemistry or Pharmaceuticals-related degree, you'll need to have taken at least two A-Level standard qualifications in ideally chemistry, biology, maths or physics. Both universities and employers will also look for other personal skills, such as organisational skills, logic and analytical thinking, IT skills and the ability to work under pressure.
You may be able to improve your employability factor by involving yourself with Voluntary Organisations, mentoring projects and relevant work experience. Large companies will often offer work placement schemes, although you should consider that these places could be unpaid.
Ways to Enter the Workplace
There are currently around 73,000 people employed within the pharmaceutical sector alone, with the chemical industry employing over 200,000 people in the UK. This shows just how many job opportunities are available. It has also recently been reported that the chemical industry in particular is crying out for qualified people to fill job vacancies, with some companies having to look overseas for potential candidates.
There are a multitude of Government agencies that need to recruit from the science sector, including the NHS, the Environment Agency, the Department for Environment, Food and Rural Affairs (DEFRA) and the Medicines and Healthcare Products Regulatory Agency.
Commercial companies such as food and drink, pharmaceutical and petrochemical manufacturers are consistent for job opportunities, with many overseas employment prospects. University research departments also have many openings, and you'll most likely find more job opportunities within the 'golden triangle' area of Oxford, London and Cambridge. Scotland also has a stronghold employment-wise for the pharmaceutical sector.
This article covers only a few of a plethora of career change opportunities available in the UK. If you're keen but lack specific experience, why not contact a local university to discuss your options, or put yourself forward for a work placement. You can do this regardless of your age, but you must demonstrate an interest and enthusiasm for the sector, most likely backed up with some higher education qualifications in the sciences. The quicker you can make the switch, the better, as experience will allow you to move more quickly up the career ladder.
Other Science-Based Careers
If you have a science background or are looking to pursue a career in science, you might also want to consider
Working in Forensics
or
Becoming An Environmental Consultant
.
You might also like...