Legal Secretary & Paralegal Work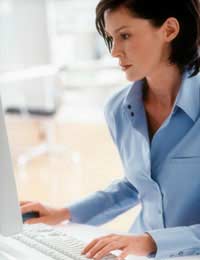 If you always fancied working in law, but aren't completely sure you're cut out to undertake all the training and responsibility that goes with the job, perhaps you ought to consider working as a paralegal. This is a relatively new terminology to describe a whole host of jobs relating to legal work, where you have the opportunity to learn on the job.
You'll probably not work under the job title of 'paralegal'. This is because a paralegal basically works in different aspects of law, and can train and become qualified in their own right, but is not qualified as an Accredited Lawyer or barrister. Examples of paralegal work include job roles such as a legal secretary or law clerk, insurance claim handler or even a prosecution caseworker.
Paralegals can work in almost any area of employment, from the armed forces to commercial outfits, educational institutions and government agencies. A good paralegal is an important, valued and well-respected member of a team, with plenty of experience and knowledge to offer.
How Can I Start?
As the law currently stands, you don't need formal qualifications to start working as paralegal. However, it is widely expected that as paralegals become more and more acknowledged as bona fide professionals, the role will also become more regulated.
A career change to paralegal work can be relatively easy, as in most cases relevant learning and any specialist training is usually received on the job. To increase your chances of working as a paralegal in a variety of capacities, you would do well to get some relevant employment or Voluntary Legal Experience under your belt.
Any formal qualifications you have relating to administration, business studies or law will also be beneficial, but not a guarantee, of finding employment. If you're hoping to work in a capacity that involves dealing substantially with legal processes or legal framework, you'll definitely need to undertake study alongside your employment. You can do this by obtaining qualifications from recognised industry organisations, such as the National Association of Licensed Paralegals and the Institute of Paralegals.
Landing A Job
The most challenging part of changing career to work as a paralegal is actually finding a firm that will employ you. If you intend to work for a law firm, any relevant experience is of paramount importance. A degree or paralegal training is by no means an assurance that you'll be a top candidate for a vacancy. You should also take into consideration that the type of work that a paralegal will carry out can depend on the firm's specialist area. For instance, if you have your sights firmly set on a firm that deals with probates and wills, you'll probably need to have experience of working within this arena. Similarly, if you intend to work for a company that deals with insurance claims, again relevant experience at any level will count for something.
There is also the opportunity to go through legal Recruitment Agencies but they do tend to prefer candidates who have taken their LPC (Legal Practice Course) and are seeking trainee solicitor work.
In-house Training
There are different routes you can try to find suitable employment. If you have little or no relevant legal training, but otherwise suit a job specification, you could always try applying for a job 'in-house' within a company that has a legal department. Paralegal work is fairly common in this instance, and you may have the opportunity to receive the entire relevant training specific to the company's needs while on the job.
Similarly, some smaller firms might be willing to take you on in a more administrative role, with the chance for you to develop your skills in your job. The chances are that you'll still need some relevant work experience.
This ultimately highlights the need for commitment and dedication to the profession. Gaining experience can be difficult and time-consuming, especially if you are already working, but it is ultimately worth its weight in gold. Voluntary work is always a means to pave your way into a legal career, and could also ultimately alert you to any job openings or valuable training opportunities. Likewise, temping as a paralegal could be beneficial, so it's worth getting on the phone and having a chat to your local recruitment agency.
Work Experience
Work Experience is not only a option to young people, it is also a viable route into a new career for many adults. Learn more by reading our article
Finding Work Experience As An Adult
.
You might also like...