Managing Finances When Changing Career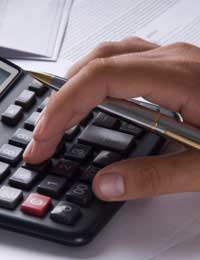 The moment you begin to think about a career change, you should make some notes about the management of your finances. This may sound a little cautious, but taking a new job can have significant immediate and long-term effects on your money.
Asking for an Imprest
Whenever you move from one career to another, you still have bills to pay. A transition between jobs may not lead to any problems paying bills, but suppose you leave a job at the end of the month, a job that paid you on the 15th. You then start a job where you will be paid a month in arrears. This means there's a gap of at least six weeks between salary payments.
Up to this point, you've been managing your money on a monthly basis. So, if you have direct debits and standing orders, a six-week gap can disrupt your finances. You may be able to cover this gap with savings, or you may be content to arrange a temporary overdraft with your bank. The other solution is to explain the situation to your new employer and ask for an imprest. This is a sum of money that the employer pays shortly after you arrive. It can help cover any long gaps between salary payments.
The employer then deducts the imprest from your first salary. You therefore have to take this into account as well.
The Cost of Relocation
Another immediate expense you may face is the cost of relocation when you change careers. Even if your new employer helps with relocation expenses, you may receive these only after you've moved.
Make sure you confirm when and how you can claim any relocation expenses. If there's a delay, you may have to use your savings or get a short-term loan.
Safeguard Your Pension
One of the long-term effects of a change in career can relate to your company pension scheme. You should check with your current employer what happens to your pension if you decide to take another job. Is it frozen and payable at retirement? Or can you transfer it to a new scheme?
Profit-Sharing and Share Ownership Schemes
Profit-sharing and share ownership schemes are common in some industries. If you're part of such a scheme, find out what happens to any accrued profit-sharing and share ownership rights when you change career. As with company pension plans, don't make any assumptions.
You should also check what your new employer is offering. You may want to change career and get a better salary, but does this outweigh any lost share options?
Company Insurance Policies
Some companies give you life and health insurance. These are benefits that you may want to discuss with a new employer before you accept another job. If you like the idea of such insurances, but a new employer refuses to pay them, bear in mind that taking out private policies is expensive and a drain on your finances.
Other Company Benefits
Your current employer may give you a travel allowance, subsidised gym membership and other benefits. Your new employer may also provide these and more. Either way, it's worth translating these benefits into pounds and pence so you can compare one job to another as accurately as possible. A gym membership worth £600 per year is a bonus you may want a new employer to match in some way.
So when you change career, manage your finances carefully. You don't need to do a lot. Simply jot down a few points along the lines shown above. You can then make your move to a new job with greater confidence.
Further Reading
For more information and advice on finance matters when you are making a career change, read our articles in the
Funding Category
of this site.
You might also like...