Paying Your Mortgage When Changing Career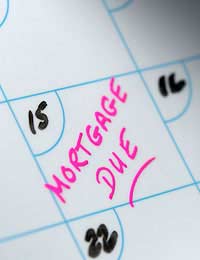 One of the key reasons you may hesitate to change career is your mortgage. No one wants to risk not being able to pay the mortgage. The consequences can be dire: you may fall into debt and then lose the home you've worked hard to acquire and maintain. So if you are planning to change career, you need to address this head-on.
Similar or Improved Income and Security
If you're changing job to one that has a similar or better income, and with a good level of security, you can meet your mortgage commitment. All you need to bear in mind is any potential interruption to your salary. This occurs when one employer stops paying you and another begins. Because of different payment cycles, there's sometimes a gap of more than a month between salary payments into your bank account. Make sure you check this in advance so you don't get caught out.
Greater Risk
In the above circumstance, the risk to your mortgage is minor. There is a far greater risk in the following situations:
You want to change career to a job that doesn't pay so well.
You intend to go from salaried employment to Being Your Own Boss
You want to attend a full-time course to retrain.
If you have a partner, the first thing to do is talk the matter through. If your partner works, you may be able to reach a solution based on your combined incomes once you change career. But with or without a working partner, the reality is often different. A drop in income, or a move to the unpredictable world of Self-Employment, can lead to problems with your mortgage payments.
Mortgage Lender
If you know your income is going to fall, speak to your mortgage lender. You may be able to renegotiate the terms of the mortgage. Most lenders will go out of their way to help. They'd rather you continue paying your mortgage than fall into arrears.
The possibilities include extending the mortgage term and switching to a lower interest rate for a limited time. If you find such options unsatisfactory, look elsewhere for a mortgage deal.
Never hesitate to go to other lenders to discuss transferring your mortgage. The savings you can make depend on your income, the type and amount of your mortgage, and the equity in your home. But it would be unusual if you cannot find a deal that reduces your monthly payments.
To help you, look in the financial pages of newspapers. You'll often find articles about the best mortgages currently available.
Delaying your Career Change
When you've explored the option of reducing your mortgage, you may still feel hesitant. If so, you might want to consider waiting. This isn't what you necessarily want to hear, but there's a positive side. Instead of just delaying your change of career and hoping that something will crop up in the future to help you, work out if you can save enough money to reduce or even pay off your mortgage. But remember that your mortgage lender may charge a penalty for early or part repayment. So take this penalty into account as well.
Moving House
Saving a lot of money isn't easy. If you're not in a position to do this, consider moving. This may sound drastic but if you're unhappy with your job, moving home to a cheaper property can be the answer. Then you can reduce or even clear your mortgage. Much depends on your equity and personal circumstances, of course, and you shouldn't move unless you and your family are comfortable with the idea.
Financial Advice
For information and advice on ways to finance a career change, read our articles in the
Funding Category
of this site.
You might also like...