Can You Afford to Borrow from Friends and Family?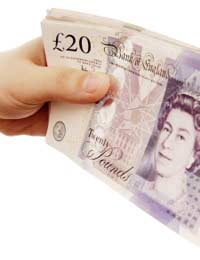 Changing career can be an expensive business. There's the cost of retraining, time when you are not earning, a possible drop in salary… it all adds up to needing more money from somewhere. That might be a bank loan, or ideally a big pot of savings that's just ready to be dipped into, but for most people it involves going without, using credit cards, or asking your nearest and dearest.
If you have a partner that earns good money and, as a family, you can afford to change career without having to go cap in hand to the bank or your parents, then you are very lucky indeed. Grab the opportunity with both hands and thank your good fortune!
If, however, you are in the majority and have to find the money from somewhere else, you may be considering asking friends and family to loan you the money you need to Finance Your Career Change. But is it a good idea? Well, when you're feeling pretty desperate, it can seem like the only way to achieve your career change goal, but you really ought to look at the following common problems that arise when money and family or friends mix.
Can They Afford It?
On a practical level, you need to know if your family or friends can even afford to lend (or give) you money before you even think about the other issues connected to borrowing money from them. Some people would lend their loved ones their last pound and others wouldn't even consider giving money if it meant dipping into their vast savings, so it's not simply a matter of 'how much money do they have?' but rather 'how much (if any) would they be prepared to lend?'
Can You Repay the Money?
Before you start asking to borrow money you need to know when and how much you can repay. Basically, this means that you should write a business plan for borrowing money from your friends and family just as you would for getting a loan from the bank. This will also have the added benefit of showing just how serious you are about
Your Career Change
and will show up any holes in your plan well in advance of getting in too deep.
Emotional Issues
Unless you have friends and family that are free and easy with their money, and are more than happy to give or lend without lots of other issues at play (hang on tight to them as there's not many around!), you need to consider the emotional issues of borrowing money. Even if they say that they don't want it back or that they can easily afford to lend it to you for an indefinite time, only you can know how likely that really is given your relationship with them. And that's without considering the fact that money and friendships don't mix!
The main emotional issue connected to borrowing money from friends and family is the fact that is can often cause the relationship to shift. You can feel like a real loser for needing the money, they can make you feel 'indebted' to them, they can assume that they are now entitled to an opinion on your business or, even worse, other areas of your life, and you can feel like you have to agree with them in other areas simply because they've lent you money. As you can see it's a minefield, so now you have to work out whether it's worth it.
Issues with Siblings
The potential issues don't just stop with the person that actually lends the money. For example, if your parents agree to lend you money to fund a career change, it can have an impact on your relationship with your siblings, too. They may be jealous, or cross with your parents for having a perceived 'favourite'. Think about all the people that may have an opinion and make a decision as to whether you'll 'allow' their opinion to make a difference to your choice.
More Financial Advice
Fore more advice on gaining funding to make your career change happen, read our article
Where To Get Help With A Career Change
.
You might also like...
Good morning Reference to my recent enquiry I would like to know if there is anyway possible that I could recieve funding as the overall cost is quite expensive. Regards Damion Johnson
Damion Johnson
- 4-Sep-13 @ 11:17 AM