Worksheet: Short-Term Career Planning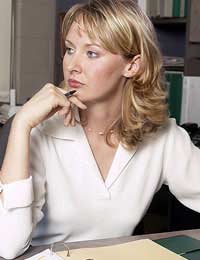 This worksheet has been designed to help you develop an Action Plan for improving your career in the short term. Whether you are shortly out of education or well on the way in your career, it's important to take a moment to consider if you are on track to achieving your goals.
Planning your career is an activity that should be done on a regular basis; it's not difficult or time-consuming, and can actually be very rewarding when you realise that you are working towards a plan for Achieving Your Goals.
Short-term career planning focuses on a time period usually over the following year or one to two years. The aim is to develop achievable goals and objectives for the near future.
Recent Career Progression
Think back and consider your career a year ago (or when you last did you career planning):
Are you happy in your current role and with your path over the past year?
Are you doing the same role?
Have you taken on more responsibility?
What have been your biggest achievements over the past year?
Has your career progressed as much as you'd hoped?
Has your career progressed in the direction that you'd hoped?
Have you taken active steps to progress your career over the past year or have any changes simply been down to opportunities that came your way?
What Do You Like About Your Current Job?
Many factors can influence whether we enjoy going to work. Some of these will come down to whether we are in a job that suits our natures and personalities but other factors, such as the environment and the people we work with, will greatly influence as enjoyment.
Action: List 5 things that you enjoy about your current job. Are these related to the job itself or the environment and people?
What Do You Dislike About Your Current Job?
Nobody loves everything about their job. There are usually some things that we don't enjoy or would like to change if we could.
Action: List 5 things that you don't enjoy about your current job.
Career Direction
It often takes time to achieve the career and job that we would like, so career planning is often about thinking ahead and moving forward. When considering a short-term career plan it's key to think about whether you are heading in the right direction to achieve your long-term career goals.
Consider your long-term career goal:
Are you heading in the right direction?
Are you building up skills that will help you achieve your long-term career goals?
What else could you do over the next year that would help achieve your long-term goals?
What Are Your Career Barriers?
What are the barriers that are preventing you from having your dream job? Possible barriers may include:
Lack of motivation
Procrastination
Apathy and laziness
Family commitments
Lack of opportunities
Financial commitments
Lack of skills
Action:
Brainstorm possible ways of overcoming these barriers. Brainstorming is about coming up with as many ideas as you can; they may seem silly or unrealistic, but the aim is to think outside the box and come up with ideas that you may not have previously considered.
Short-Term Career Action Plan
What skills do you want to build up over the next year?
What career progressions do you think are realistic over the next year?
Action:
Come up with 5 goals that you want to achieve over the next year that will help you accomplish your long-term career plans (these are typically over 5 or more years).
What changes could you make today to help you achieve your career goals?
Short-term career planning shouldn't be time-consuming or dreaded. Take a moment to think about where you are in your career and where you would like to be. If done regularly, it should be a very positive and rewarding process.
Long-Term Career Plan
If you'd like to consider your long-term career, take a look at our other
Worksheet
to help you build your action plan.
You might also like...
Hi my nameis leeanne I am ask ingif I could a course social workbut I do have a learning disabilityand just asking what support would get to do itI havent Gcseor nottingbut would like to a coursein social work leeanne twitchen
leeanne
- 21-Apr-16 @ 11:40 PM
47 years old/young, recently lost my job as i wasn' t prepared to work after 12 pm and I'm a single parent. Only had the job 7 weeks yet loved every moment and now feel seriously depressed!!! Looked up online for governent funded skill training and after a LOT of meaningless and lengthy information found a list of skills which suggests they'rll be available ay my local college - which I'd just been looking through. Training which was aimed at the already emlpoyed, top up traing in effect and very llimited due to cutbacks????? How is one meant to re train when one keeps meeting equivelantof brick walls wherever one looks?
andy
- 8-Nov-12 @ 3:54 PM
Hi.. I simply want to say I am new to weblog and absolutely enjoyed this web site
careerguidance143
- 19-Apr-12 @ 8:16 AM
Good point Anders. We will amend the article in the next few days.
ACareerChange
- 9-Sep-11 @ 11:28 AM
As I read this great article I got to "what are your career barriers?" and having handed my notice in two years ago due to depression caused by bullying at work. I was surprised to see "confidence" wasn't on the list. Having been out of work now for quite some time I find myself with a severe lack of confidence. I would be very interested to hear your thoughts on getting it back, especially if you are trying to make a career change too!
Anders
- 9-Sep-11 @ 2:54 AM