Worksheet: Long-Term Career Planning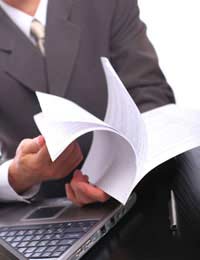 This worksheet has been designed to help you develop an Action Plan for improving your career in the long term. Whether you are shortly out of education or well on the way in your career, it's important to take a moment to consider where you would like your career to be in five or more years time.
Long-term career planning focuses on a time period of five or more years. The aim is to develop achievable goals and objectives in the long term. Having short-term career plans that focus on the following year can help ensure that long term career plans remain on track.
Consider Your Skills and Abilities
What you are good at?
What have been your biggest achievements? What have you been most proud of during your career?
What are your strongest skills and abilities?
In what areas do you have good knowledge and experience?
What interests and hobbies do you have?
What are your values? What's important to you?
Do you have any constraints?
Action: Draw up a list of your career strengths.
Consider New Skills and Abilities
Action:
Identify any new skills or knowledge that you would like to develop. These might be new fields or areas that interest you, or perhaps additional knowledge in your current field.
Research Career Opportunities
It may be that you have a dream career in mind or you might be unsure of possible career opportunities. Take a moment to do some research into potential careers.
Career advice can be found at:
Career and job fairs
University and college career advisors
Job employment advice centres
Employment agencies
On the internet
Action:
Don't limit yourself to careers that you know. Have a look at your strengths and think of
Jobs That You Might Not Have Previously Considered
.
Your Ideal Job
Try to describe your ideal job. Perhaps you don't even know it's job title but simply try to describe it but the types of activities you would do in that role.
Action: Come up with a short list and then select your ideal job.
Long-Term Career Plan
What skills and abilities do you need to build to be ready to do your Ideal Job?
For each skill that you do not have, consider how you will acquire the necessary skill or experience.
Have some contingency. It's possible, that despite hard work, plans don't always go as we'd hoped or expected. So it's always good to have a contingency plan to allow for other opportunities.
Is your career plan realistic and achievable?
If your career plan requires big changes to your existing career path, how do you plan to achieve these?
Long-Term Planning and Short-Term Planning
Five years can seem a long way away, therefore it's important to have short-term plans to help you keep on track to achieving your long term goals. When
Planning For The Short-Term
, try to ensure that these goals support and align to the long-term plan.
You might also like...