Join the Military Before or After University?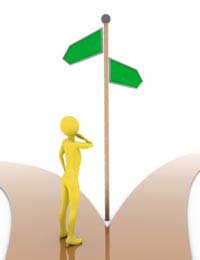 For many people, joining the military can be a great way of gaining confidence, self-discipline and qualifications. In some cases, you may get on the job training that may have cost more money had you applied yourself.
However, there is no getting away from the fact there are risks involved in this type of career. Should you join before applying for a college or university course or afterwards? It is important to weigh up the pros and cons before you make your application.
Joining the Military Before College
There are many benefits of joining the military before going into college. While some people may go abroad or
Volunteer
in a gap year, there are similar opportunities to travel and learn new experiences if you join the military. But unlike a gap year, you will get paid while you train.
Your accommodation is usually paid for, too, and there is the chance to earn the kind of On-The-Job Training that it might be difficult to get in other fields. The fitness and discipline of the regime is often a good selling point when you eventually leave the forces, and this can help with future job applications.
If you serve in the military for over six years, you can get an A-Level or a degree without having to pay tuition fees, so effectively this could save you thousands of pounds in course costs. You can also learn specific skills that are useful in civilian jobs like operating a forklift.
The military offer a couple of specially tailored education schemes, Standard Learning Credits and the Enhanced Learning Scheme. With Standard Learning credits you can apply for up to 80% of an educational scheme or the equivalent of £175 per year.
The Enhanced Learning Scheme is effectively the next step up from the Standard Learning Credits, and as such takes longer to acquire. There are two tiers, the lowest offering £1,000 per year and available to people who do four or more years' service. With the upper tier, you have to have done eight or more years' service and this goes up to £2,000 per year.
While these offer some great opportunities, it does have to be said that military service comes with risk. While danger is one aspect, some people say they regret entering the service too early and find it difficult to adapt to civilian life. Some suggest it would be better to get a more rounded social experience before applying for the military.
Joining the Military After College
Alternatively, you may choose to start your military career after you have graduated from university or college. The major benefit of this is that you can go in at officer level, where you will be better paid. However, you will still be expected to complete basic training and, while some people like to depict the officer class as the equivalent of the civil service, the likelihood is you will still be close to the action.
What you earn often depends on your level of qualifications and any particular useful skills you may have. A Pilot Officer in the RAF, for example, can earn £24,000 a year, while a Squadron Leader can earn over £50,000 a year. A relevant degree course can help you get up the ladder quicker.
The downside of this is it can be expensive to study for three years and it is a big commitment. Standard of fitness is often important as well, and it can be difficult to maintain military discipline while studying for a degree. Given that you could be asked to do service for up to eight years as well, this could mean up to 11 years before you enter the civilian job market, so you should think carefully before making an application.
Making Your Decision
A role in the military is a big commitment. Whether you choose to enlist in the Army, Navy or the Air Force it is important to look at what you are interested in and what you want to be a part of. In some cases, you may be restricted in the roles you can do. In deciding whether you choose to apply before or after college, it is worth considering the costs and benefits of each decision, as they will have a long term effect on your future.
If you want to know more, you should look at the official HM Forces online to get a full idea of what is available and up to date information on vacancies available in your chosen field.
A Career in the Police Force
You may also be considering a career in the police force. Before you make any decisions, read our feature
A Career In The Police Force: Where Do I Start?
.
You might also like...