A Career in the Police: Where do I Start?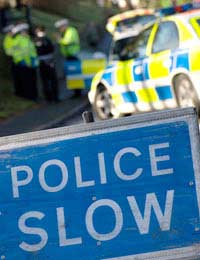 Q.
I am currently an HGV driver and have been for just over 10 years. I am 30 years old and would really like a career change. I am very interested in becoming a traffic officer for the police. Any information would be a great help as I am not sure where to go.
(M. M, 4 June 2009)

A.
Hello and thank you for your question.
The first thing to point out is that you are still very young. It's too easy to think "I've been doing this job for 10 years, I can't change now!" The reality is, however, that you've got more working years in front of you than behind – about 35, to be precise, so it's better to be doing something that inspires and fulfils you.
So, congratulations on having the gumption to think about a change of career. I'm especially impressed that you actually know what you want to do – many psychologists believe that it is far easier to achieve something when you Can Identify What 'It' Is.
Working your way up
As an HGV driver you will probably have excellent driving skills and this ties in with your wish to be a traffic officer. Traffic officers in the police force will have worked on the beat for a while before they become specialist traffic officers, in much the same way as police dog handlers are required to start in a general role. However, there is nothing wrong with making your career aims clear and, indeed, it can work in your favour during the recruitment process as you will sound dedicated and enthusiastic.
In terms of getting to interview stage with the police force, you will first need to Write A CV that highlights your experience and characteristics that will support your application. Traffic officers are usually enforcing the law on foot, on motor cycles or in police cars. They're often looking for traffic infringements, such as drunk drivers, drivers with no insurance or dangerous drivers. As such, you need to be observant, firm and calm. You will need to be able to handle a range of difficult and often threatening situations.
Unsociable Hours
Traffic officers are also required to work a variety of hours – there is no standard 9-5 here, so you must be prepared to work weekends, evenings and bank holidays. I'm sure you can appreciate that times like New Year's Eve are the busiest for a traffic officer, so it's not a warm, cosy office job.
Once you have got your CV up to scratch, look on the website of your local council or police force. They always advertise their jobs online, although do be aware that this is sometimes a formality and the position has already been filled internally. Also look out for recruitment open days at your local or regional police office or headquarters. There is nothing to stop you calling into your local police station and asking when the next recruitment day is. Be proactive.
Good luck!
Further Career Advice
For more information on working as a police officer, read out article on
Police and Community Support Officers
.
You might also like...