Train to Teach, Where do I Start?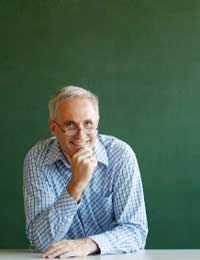 Q.
I am a City and Guilds qualified sheet metal worker as well as a welder (mostly Tig). I would like to train for a position in a college teaching welding or fabricating. Daytimes, full-time, part-time I don't mind. How do I find a course that would gain me entry into Further Education?
(Mr B.E., 18 December 2008)

A.
Luckily, there are a few ways to gain entry into further education for this type of role. You may not necessarily need to get yourself on a course in order to teach within a college. You might be surprised to learn that not all college tutors or teachers actually have formal teaching qualifications, although obviously it can and does help. This may be partly because colleges in particular like to focus on the more practical aspects of training, by running courses such as NVQs, and so welcome tutors from all backgrounds, whether commercial, cultural, professional or academic. One common factor you may find is that many colleges prefer their candidates to have good IT Skills.
Your Local College
You may wish to contact your local college to find out what they look for when employing a teacher to find out what type of level of qualifications they prefer. Experience does count for an awful lot – many colleges will accept extensive experience over academic qualifications, especially in 'hands on' courses, such as welding or fabricating. You can always contact colleges that are hiring, or other local colleges just on the off-chance that they'll be interested in taking on a new tutor, for an informal discussion.
Colleges don't tend to follow a national curriculum as such, so the tutoring requirements may vary from college to college. This is why it's important to ascertain the employment preferences of each college. Some colleges will be happy to take on tutors with no previous teaching experience. However, others will be more stringent and be looking for a Qualified Teacher in Further Education (QTFE) qualification. A PGCE that specialises in post-compulsory (over 16) education is another relevant qualification that can be obtained.
City and Guilds also offer teaching qualifications that you can undertake on a part-time basis. Your local college will have more information on the teaching courses available, as again this can vary depending on your locality and college resources.
Training and Developing Agency
The Government's Training and Development Agency (TDA) also offers lots of advice on
How To Become A Teacher
, if this is a route you would consider. There are many different routes to becoming a teacher, depending on your current qualifications and the age group you wish to teach.
The TDA website has a quick questionnaire to help you find the right training towards an ITT (Initial Teacher Training). However, you should bear in mind that ITT and becoming an NQT (Newly Qualified Teacher) is only a requirement to teach in state-maintained schools across England and Wales.
You might also like...
Hi, I want to be a art and design teach, I am currently taking GCSE English and Maths. I already have a BA degree in fine art and a MA, I gained these in 2001, I am a practicing artist. My question is, are my degree's still OK to be a teacher.
Markie
- 16-Oct-15 @ 8:09 PM
i have an avce in haleth and scoial care but would like to train as a social worker! i currently work part time in a residential nursing home! what would be the best way in fior me?
cat
- 22-May-14 @ 11:22 AM
I graduated with a PGCE (PCEt) I have been teaching for 9 years in two secondary school without my QTS. I have now decided I would like to retrain and work as a teaching assistant in primary. Is the best option to do a NVQ level 2 teaching assistant course. At this present time I am not working, however, I have approached a primary school and they said I could do a numbe of hours. Would I still have to pay to do the NVQ 2?or could I get help to pay for the course? I get child tAx. Kind regards dee
Dee
- 22-Sep-13 @ 10:32 PM
I am 56 and qualified as a teacher in 1979 through a 3-year full time Cert. Ed. with Psychology as my main subject. I never entered the profession and went instead into a long career in Management and HR (I am professionally qualified in HR and in Marketing) and am still working in this field full time. I realise I would not be able to enter the profession as a teacher but wondered what the possibility might be of becoming a teaching assistant?My main area of interest is and always was primary education.What courses, if any, should I be looking at?
Shirley
- 21-Feb-13 @ 9:46 AM
I have a BSC (hons) degree in Psychology and Health Science. I have at least 13 years experience working with children and adults in day centres as a groupworker. Do you knowbif I would be qualified to work at my preschool.for children aged 2 to 4. Do you know if Ofsted will recognise this? Many Thanks Tracey
Tracey
- 12-Jul-12 @ 5:56 PM
I am about to embark on 2nd year Cert ED in lecturing in creative writing and performing arts. Will this with 20 years experience enable me to work abroad? I also have an MA in Performance Studies Central School of Speech and Drama.
Liz44
- 25-Aug-11 @ 6:54 AM
I have an nvq level 2 and 3, worked in childcare for 10 years I would like too further my training to allow me to have more options in my career. I am not to sure which courses to take and would like more ideas and information about the choices and course I can benefit from most.
jolly
- 24-Jun-11 @ 9:39 PM