The Risks of a Career Change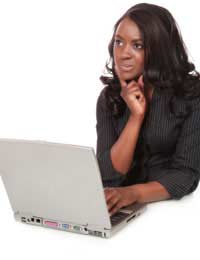 It's estimated that 48% of us are bored with our current jobs (according to Kelly Services). So it's no wonder that so many people dream of a career change. For some, the prospect of a career change represents a chance to escape, while for others, it's all about realising ambitions and talents. Although the days of a career for life seem to have all but disappeared, a drastic change in career can seem a daunting task.
Considering A Move
If you're seriously considering a move, it's worth taking stock and actually working out whether you're just bored with your company, workplace or role. Are you really looking for a new career, or do you just long for a change of scenery? Remember that career development and progression can bring new challenges. After all, if you can change a few aspects of your work, rather than a whole career, there may be far less risk involved.
Reducing the Risk
There are, of course, many risks associated with a career change, as there are with changing jobs within the same career path. If you don't have something lined up and ready for when you leave your current job, you will be putting your
Financial Stability
at risk. You will need to have a clear contingency plan if things go awry. This is an especially important factor to consider if you have financial dependents. You could also find yourself struggling in your new career, finding that it's not all it was cracked up to be, or through lack of experience you are having to start again and work your way through the ranks.
Starting Your Own Business full-time can also be risky. There is the whole process of securing any loans and building up a viable trade with enough custom. Worryingly, over a quarter of new businesses actually fail.
But there are ways to reduce the risks, if you really think a career change is in order. Before you hand in Your Resignation Letter, you should make a few considerations and have a clear idea or plan in place before you make the leap.
It's always worth making a list of potential risks associated with your career change, and then formulating a risk assessment plan. The plan should prioritise your risks, as well as taking into account the likelihood of them coming true. A risk management plan will also help you to have a strategy with coping with the risks, help you to work out how to avoid risks, as well as clear contingency plans in case the risks do materialise.
Important Considerations
If you don't have a new career change in mind, the first consideration is how to make the most of your strengths, as well trying to incorporate something that you enjoy into your work. A successful career change doesn't necessarily have to mean large profits and a big pay packet, but the chances of your career working out often depend on your motivation to succeed and a passion for your work in your new career or business.
To reduce the risks associated with changing career, you need to seriously think about whether you are qualified or experienced enough to enter into your new profession. Thoroughly investigate your chosen career area, find out what sort of experience, qualifications and skills you'll need to be considered as a candidate. Prepare yourself by finding out what sort of hours you'll be working, and what sort of salary you can expect to achieve.
Take a look at job adverts and see if you could apply. Consider whether your chosen new career tends to be ageist, and whether this will affect your chances. You could always take Evening Classes or undertake distance learning to your skills up to scratch.
You should also consider the length of time this will take, and how much any extra training will cost. You might also want to undertake a 'test run' by doing Voluntary Or Charity Work in the field you wish to work in. Not only will this give you experience, but also prove whether you have what it takes to make the change.
You might also like...