How Social Media Can Help Build Your Business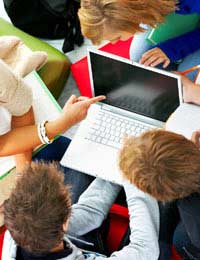 Before the world of social media and Internet, when you wanted to build up a business, you really had two options; straight forward advertising or word of mouth. These options are both great, and of course we still use them now, but having so many new potential clients available to us through social media means that with a little effort we have the potential to reach many more people and do business with clients all over the world.
Having said that, it's not the easy option many people think it is. It's dead easy to set up a Facebook page for your business, but how do you get people to look at it? How do you tell people it's there and how can you encourage people to interact with you to the point that they want to do business?
The wonders of Facebook
Facebook is a minefield when you're trying to promote yourself. Until recently, you could set up a Facebook page for your business, and everything you posted would be seen by the people who 'liked' your page. That means you could promote offers on your website, make announcements, post photographs of your products, and they would all be seen by the people you wanted to buy them. Building up a list of people interested enough to like your page takes time too, so most people who have gone to that effort like to think they will at least be able to get the message out there when they need to.
Facebook: posting photos and links is not always best
Not so. Facebook tinkered with its algorithms in 2013 so that if you post links or photographs on your page, they are only seen by a select few of your 'likers'. Posting text updates doesn't seem to have been so affected but anecdotal reports suggest the reach both photo and link based posts reach was severely reduced.
Reports suggest that the reach of photo and link-based posts dropped by around two thirds overnight.
You can get around this; but it will cost you. To enable a wider reach, Facebook now has a helpful feature called 'Boost Post' which gives you the chance to pay for your posts to appear in your likers' news feeds and also in their friends.
You run the risk of annoying people if you overdo the posting on Facebook, so be careful. One wedding invitation company recently stopped Facebook updates altogether after an experiment in social media led to losing followers and gaining emails of complaint.
"We were only posting a few things every day" explained the business owner, Mandy, "but some people felt it was intrusive. Rather than simply 'mute' our updates, they un-liked the page instead. We'd been trying to promote our products, interact with likers by asking questions and re-posting useful links and photos, but in the end the number of people who didn't like it forced us to think again."Thankfully, promoting your business via social media doesn't end at Facebook.
Twitter
Twitter is an incredibly useful business tool but only if you know how to use it properly. If you're serious about making it work for you, don't make the mistake of just setting up the account and tweeting about your latest sale. You need to get organised from the start.
Make Lists: The most powerful feature of Twitter, which is also woefully underused, is the list feature. Once you've followed a good selection of people, organise them into lists so that you can always see what the influential people in your business are up to. For example if you're in the weddings business, you could organise your account so that you have separate lists for venues, flowers, photographers…they'll keep you up to date with trends, events, opinions and ideas that you can share with your own clients, making you a must-follow.
Think about setting up a Twitter landing page for your website too. Twitter lets you link your account to a web page, so if you're savvy you can set one up especially to welcome clients who come to you via your insightful tweets! You can pick ideas up for content from social media marketing experts, or just play it by ear and come up with your own. Try a combination of:
A personal message - who are you?
What you do; your products and services
How people can contact you
The things you like tweeting about (just business? Or do you like to talk about news, celebrity gossip?)
Make it short and to the point, just like your tweets
On the subject of tweets - make them count! Use them wisely by following interesting conversations, joining in, searching for your company name or tweets relating to your business and getting involved with conversations. Don't just blindly tweet links, make an effort to interact. This doesn't just get you more followers, it means you can find out what's happening, comment and share it with the right people (you did set up the lists, didn't you?)
Linked In
Linked In is a really useful business tool if you know how to make the most of it. Many people just set up a profile and then forget about it, but it's a real shame to not put in a bit more effort and reap the rewards.
Fill your profile in with as much detail as you can - and make sure you include keywords appropriate for your business so that you show up in all the right searches. Make yourself as visible as possible to the right people.
Invite people to connect with you - every person you add to your list of connections has their own list of connections - all people who might be interested in your business.
Re-connect with old work mates - people you know through previous jobs and anyone you know who you think would be a good connection. You could have people in common who also would be great to connect with. Build your network up as wide as possible and watch things snowball.
Pinterest
Savvy social media users are already jumping on the Pinterest bandwagon. Yes, it's full of women posting pictures of cakes but it was the biggest social media story of 2012, and according to Business Insider it's also worth $2 billion, "because its 25 million users are rich, female, and like to spend."Just pinning images of your products won't gain you a following, or convert to sales, though. You have to be a bit creative, and not just use the same tactics your competitors are using. Try setting up boards that show your brand personality. How about a board with ideas for your potential clients? Again, looking at the wedding planner business as an example, you could set up mood boards for themes. Adapt to trends and your audience. In 2013 everything went 1920s crazy when The Great Gatsby was released. That would be a fabulous opportunity to create Art Deco/1920s themed wedding boards, which will attract people to follow you and hopefully check out your other boards too.
If you have a blog, Pinterest can be a great way of linking to it. Write about a subject relevant to the business, pin the image to one of your boards and link everything together. Hopefully you'll gain followers for your blog at the same time. Sharing helpful and fun content is a great way to get noticed. If you're in the food business, pin recipes and ideas for some of the food products you sell. It's just a matter of being creative.
Competitions are a fun way to gain a following too. 'Pin it to Win it' looks like being the hottest social media competition of 2013, and asking people for ideas and 'pins' to a competition board will get you noticed. Volkswagen, Elizabeth Arden and Macy's have all used Pinterest for competitions, and it's likely that as soon as someone realises the potential value of Pinterest in advertising they'll start making it harder or more expensive, so get in while you can and come up with an unusual idea.
You might also like...