Business Resources for Self Employed Women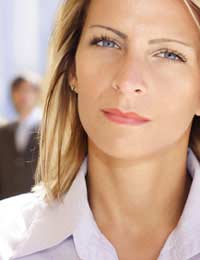 You'd think that being a female entrepreneur, starting your own business and going it alone would be exactly the same for women as it is for men - but many women would disagree with you. With that in mind, what resources do female business owners need, and what support do they have, other than the general business resources available to everyone?
The online world is awash with programmes, social networks and groups specifically created to support women who are setting up their own businesses.
Girls mean business
Claire Mitchell, business coach and owner of The Girls Mean Business, passionately believes that when it comes to business, women really benefit from a different type of support to men. She explained in an interview with Businesszone: "Women need to share. Whether it's the fact we don't know where to turn next, we've had a row with the kids or we can't figure out a piece of software - we prefer to ask for help and receive support."
It's not just a desire to share that's a women-only trait, either. Some women are also prone to self-sabotage, something that Claire describes as 'Mind Monkeys'.
"Mind monkeys are the voices in your head that tell you: "You're not good enough, you'll never make any money, and you'll never make a go of this business, when what they need to hear is: "Keep going - you're doing great."
Entrepreneurial women support the economy
Claire believes that with numbers of female-owned businesses rising dramatically, it's vitally important to ensure that all the right support networks are in place to help entrepreneurial women doing their bit to support the economy. She adds, "The days of generic one-size-fits-all advice from government support agencies are over. Better, surely, to play to our strengths and help build our businesses in a way that works for us - and as women that means business advice tailored for female entrepreneurs, combined with peer support."
'The Girls Mean Business' is a blog, website and fully-fledged support network for women setting up their own businesses. Claire provides one on one coaching and mentoring services, daily tips via email and also useful downloadable guides which help with aspects of running a business successfully.
Inspirational women in business
Any woman setting up her own business knows that there's more to it than just following all the right legislation and securing a business loan - there's often a whole long list of other issues that come into play.
Is the business compatible with childcare?
How can I do this without burning out?
How do I manage to nurture my creativity?
How can I get people to read my blogs and buy my products?
One fabulous online resource for women (which will be opening to the male of the species soon, but is currently steadfastly a place for the girls) is the Amazing Biz and Life Academy run by Australian powerhouse Leonie Dawson.
Leonie's own story is well documented on the website and in her very entertaining blog. She managed to set up a business while working part time in a cubicle job in Australia, read every business book she could get her hands on and within a few years had managed to give up her dull government job to run a six figure business, working a few hours a day and creating prolific amounts of e-books, courses, guides and a massively popular online gathering place for women who come from all types of business and personal backgrounds.
There's a dedicated business academy - but the absolute beauty of the idea is that you can take as much as you like from the academy - whether you want to get into your spiritual side, talk about the trials of motherhood or simply dive in and compare notes with other women about marketing, exchanging Twitter and Facebook likes or commenting on blogs and websites.
If you join the Academy, everything that Leonie has produced is available to download free of charge - and you get to talk to tens of thousands of other women all over the world, get tips and hints and just chat about anything you like. She is so infectiously enthusiastic that even if you don't want to sign up for the whole thing, you can read her blog for free and download a free resource - the Blogging Biz and Star Workshop. She may sound off the wall, but Leonie really knows her stuff when it comes to business.
Blogs and websites
There are some excellent blogs and websites for women who want to build their own business but don't know how to go about it, and it seems that the 'urge to share' is one way that women are helping each other with everything from marketing, blogging and creativity to the nitty gritty of actually setting up a business.
If you yearn to escape the nine to five and set up a business that can fit around you, and your lifestyle, the Free Range Humans approach might be one worth investigating. Marianne Cantwell did just that, and now runs her very own courses, helping other people escape the drudgery too. She has also written a book on her journey and how to escape the rat race yourself - it's called 'Be a Free Range Human' and it's a guide for anyone who has had enough of the office job and wants to get out there and live a bit. The website has oodles of freebies and you can even sample the first chapter of the book totally free, as well as listen to inspirational audio recordings.
Offline support
If you're not a fan of the online world and would prefer to get your support elsewhere, there are networking groups set up specifically for women in business.
One of the best known female business networking organisations is the Women in Business Network. The network has been around since 2005, and like most mixed gender networking groups, they tend to only invite one member of any profession to their meetings so that there's always one of 'everything' to talk to and no competition. This means that if you're a PR guru, you'll hopefully be the first choice for any other members of your particular group, helping you get more business through direct approaches from other women business owners and referrals from the women in your area.
It's a tried and tested approach which has been working for many years in the business sector, and there are a lot of women who find it very useful. Monthly meetings give women a chance to meet up, talk about the things that have been affecting their business and showcase their own work, as well as getting advice from women entrepreneurs such as Jennie Bond, and taking part in events and training sessions.
Social media
Women tend to love social media, and it's a great place to look for advice, inspiration and support. If you're thinking of setting up in business yourself, a social media presence is a must-have.There are as many ways to find like-minded businesswomen on social networking sites as there are businesses, so what works for you might not work for everyone. Most are free to join, so dive in with a LinkedIn profile and start connecting with people there.
You can connect with people you know through an existing business or past jobs, and another great feature is the free networking groups. LinkedIn helpfully provides groups you might like to join where you can get chatting to people about blog posts, business ideas and industry gossip.
Once you've joined a few blogs and made some connections, you can use their blogs to find Twitter and Facebook details. Following a fellow inspirational businesswoman on Twitter and joining her Facebook group are two ways to get advice and support free of charge as well as usually providing a platform for you to promote your own business, and get honest feedback about things before you actually commit yourself. You could find a great recommendation for an accountant through this type of networking, or barter services, perhaps you would be able to give someone free products and they write you a press release?
Other sites worth a mention are Pinterest, which is fantastic for showcasing products and images, and Instagram which is much the same. If you're in business making a product, Etsy is a wonderful marketplace for goods and anything you want to sell online.
There are free resources and paid-for support networks all over the Internet and in 'real life' too, designed to give women the support and guidance they need to be successful in business. There's nothing to stop you taking advantage of as many as you like, so just dip in and out and find what suits you.
You might also like...