Hospital Work Roles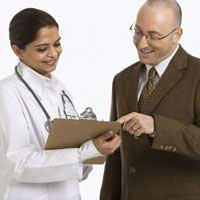 When considering a change in career, mention the words hospital and work and most people might automatically think of the typically medicinal-related roles of doctors, Nurses, consultants and registrars. But there is a plethora of other job opportunities to be found in hospitals.
Other hospital roles include management, clerical and administrative duties. Many of these positions require skills that are easily transferable from many other areas of employment, such as experience in the finance and payroll sectors, as well as secretarial and administrative assistant roles.
Transferable Skills relate to areas such as human resources and IT. Medical databases and computer networks for instance, are of paramount importance to the smooth running of a hospital. In these areas, a career change can be a relatively simple undertaking. There are many other ways in which you can change your career to work within a hospital environment.
Different Opportunities
While domestic, catering and portering jobs are usually contracted through specialised medical agencies, there are still many suitable roles for those returning to work after a prolonged hiatus, as well as positions for people with all different levels and types of qualifications.
Clerical work, for example, requires excellent communication and organisational skills, especially when dealing with out patients and members of the public, and so basic IT and administration skills may be all that is necessary. Then with the appropriate training and experience, work as a clerk could lead to more senior administrative and management roles. IT in particular is an increasingly important aspect of a smooth-running hospital, especially in the arena of Health Informatics, also known as health information and management. Data analysis, knowledge management and ICT are just a few of the many aspects and roles that can be undertaken as part of the Health Informatics department.
Specialist Work
In some cases, non-medical hospital work requires some degree of specialism, which means that relevant qualifications and experience will be required to start work. Important jobs such as operational management, fund-raising and business development require a lot of senior management experience, as well as large scale financial and project planning, budgeting and control.
In contrast, another example of specialised work is the (corporate) role of hospital play specialists. Although this work requires specialist training and qualifications, there are occasionally opportunities to start as a hospital play assistant, allowing for a combination of study with practical On-The-Job Training. This allows for many more opportunities to develop skills and gain new qualifications, increasing job and salary prospects.
There are many training and employment prospects like this within hospital work, it's just a matter of working out what position is best for you, and whether you need qualifications to meet job or training entry requirements and whether you can start with just your basic literacy, numeracy and IT skills and work your way up.
Could I Work for the NHS or a Private Hospital?
One way to find out whether working in a hospital environment is right for you is to take on some work experience or
Voluntary Work
. Many hospitals will offer
Adult Work Experience
schemes that allow for on-the-job support. The experience and increased familiarity with the workings of a hospital will all be extremely helpful prior to applying for a formal, paid position – especially for those that have been out of employment for a long time.
You may find that some of these adult work experience opportunities are also supported by community-based organisations, but bear in mind that hospital placements are also subject to occupational health assessments if working within a clinical work placement. The minimum hours you must work as part of a placement scheme is dependent on the hospital, but the average tends to be around three months, with at least one or one and a half days per week. Voluntary positions usually require a regular input of around two or three hours work per week.
Diversity
Some people spend a long time in hospital, and so the different job roles that keep a hospital and its patients ticking over are diverse. From hospital librarians and play workers to gardeners and administrative positions, the opportunity to work within a hospital is plentiful. Try contacting your local JobCentre or hospital directly to find out what is available now.
Remember that working within a hospital requires a lot of commitment and enthusiasm, and you must be a team player. In many cases, qualifications will be needed in order to undertaken certain roles, but there is always ample opportunity to progress in your new chosen career, especially with some existing training or voluntary work under your belt. The NHS can prove to be quite flexible and supportive of training on the job.
Becoming A Midwife
Considering a career as a midwife? Find out what training you will need to undertake, what salary you can expect, and useful information on conditions and opportunities in our article
Training To Become A Midwife
.
You might also like...
Hi, i have always wanted to work in the Medical sector but have put off leaving my job for full time education. I now have 2 children and feel that its time to focus on a career within the medical sector. I am 29 and was wondering if its too late to train to be a Health Visitor and what qualifications i would need. Thanks, Viki
Viki
- 16-Feb-16 @ 10:04 PM
Hi,I have been working for 10 years within magazine publications , I have felt for years that Iwould love a career change, and nursing has been something i would love to , especially with cancer patients. I am very confident person and love a challengeand feel i have theskills that i could give with in the nursing sector . I have applyed to take aexcess course . but I have to small children and not sure what financial help I would receive .any advise would be great thanks
claire bear
- 7-Apr-13 @ 10:15 PM
My name is amy, I am 20. I have worked in wilkinsons since I was 16. And although I have been promoted, I feel like I can go no further in my job. I was wondering about a career in the medical sector and how I would get into that. I have very good communication skills and I am very organised. In my current job I have gained excellent people skills and leadership skills. I hope to hear from you soon
amy
- 16-Mar-13 @ 5:04 PM
Hello I am writing to enquire about careers in the medical sector. My name is Mark Dennis I am 26 years old. I left the army 2 years ago; since then I have been working as a delivery driver. I am now looking for a new challenge and I am really interested in pursuing a career in the medical sector, which is something I have always been keen to get into. I am not too sure what options I have to apply as I don't have many GCSEs, so I was hoping you could give me some advice or information on going down this career path. Thank you and I look forward to hearing from you.
Mark
- 30-Oct-12 @ 6:53 PM