Getting Financial Support While You Look for Work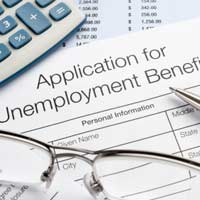 People find themselves out of work for all sorts of reasons. You might have planned to leave your job, in order to find something better paid or more enjoyable. Alternatively, as is increasingly common, you may have been laid off.
Few people relish being out of work. The financial pressure of unemployment can be significant. It is therefore important to familiarise yourself with some of the financial support on offer for those who are looking for work. There is help available – you just need to find out what you are entitled to.
Jobseeker's Allowance
Jobseeker's Allowance (JSA) is the most important benefit available to those who are out of work – but there are strict conditions about who can claim it.
In order to qualify for JSA you need to be available to work at least 40 hours a week. You must also be between 18 and the State Pension age, and actively seeking work. You must not be in education, and you must be up to date with your National Insurance Contributions (NICs).
There are two types of JSA: contribution-based, and income-based. Contribution-based JSA is contingent on you having made NICs during the preceding two tax years. Self-employed NICs generally don't count for this purpose. Meanwhile income-based JSA is calculated by looking at your income and savings. It is only available to those with savings below £16,000.
Contribution-based JSA is paid up to a maximum amount £73.10 for those aged 25 or over. Couples and those in civil partnerships will receive up to £114.85.
Income-based JSA is dependent on your savings, and is calculated by comparing your savings to a set figure determined by the government. The amount of income-based JSA to which you are entitled will depend on your specific circumstances. You can find out how much you might get by using the benefit calculator on the DirectGov website.
Other benefits
Clearly, Jobseeker's Allowance simply isn't enough to live on once you have factored in rent, Council Tax, utility bills, and so on. There are, however, some other benefits to which you might be entitled, and which might make your financial life slightly easier while you look for work.
Housing Benefit is amongst the most important of these benefits. Housing Benefit is not only available to those who are out of work – it is contingent on income.
Eligibility for Housing Benefit depends on your location. Government sets out the Local Housing Allowance for each area, every month. This is the figure against which your Housing Benefit payment will be determined. It is important to understand that, from April 2012, payments will be capped. The cap will depend on the size of your property; so, payments for four bedroom properties will be capped at £400 a week, while payments for one bedroom or shared accommodation will be capped at £250 a week. You can find the Local Housing Allowance for your area on the DirectGov website.
You might also be entitled to Council Tax Benefit. Again, this is available to those in work and those out of work, and is dependent on income. The amount of Benefit you receive will depend on your personal circumstances. Your Local Authority will look at factors like your income, the number of dependents you have, your savings, and so on. You should contact your Local Authority directly to apply for Council Tax Benefit.
The Work Programme
The Work Programme is one of the coalition's headline unemployment initiatives. The government say it is intended to help the long-term unemployed get back to work, but it has come in for severe criticism from all sides, with many suggesting that it is counter-productive.
If you are intending to claim JSA, it is important that you understand the Work Programme. As the situation currently stands, you can be required to take unpaid positions in businesses once you have been in receipt of JSA for a specific time period. If you refuse to take these positions, you may lose your benefits. You might see this referred to as Mandatory Work Activity.
It is vital that you understand your rights and obligations under the Work Programme. Different employers are treating these so-called 'workfare' placements in different ways. For example, some businesses are paying Minimum Wage, while others are paying nothing. If you are being asked to carry out Mandatory Work Activity you should seek advice from your local Citizens Advice Bureau, where you will be able to get further information about your rights.
You might also like...
out of work chef seeking fultimeemployment pride is enportantwants immediate work if any body can help lives in hounslow area
ray
- 31-Oct-13 @ 4:45 AM