Working for Yourself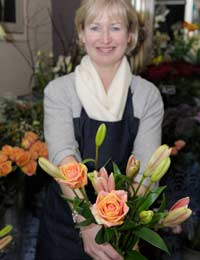 Working for yourself gives you the control and flexibility to be in charge of your career and choose when and how you work. It can be a struggle and there isn't the security that a regular job offers, but if you think it could be for you, it is worth seriously considering the leap.
Would It Suit You?
Working for yourself doesn't suit everybody. If you like the structure, security and corporate culture that a regular job brings, it probably isn't the best option for you. To decide whether it would suit you, you need to understand yourself and your personality. You need to be hard working, determined and single minded. All decisions and difficulties will fall on you so you need to be confident and know what you want. However, if you are ambitious, like to be in control and feel stifled by employment, grasp it and run with it.
Difficulties Of Self Employment
Unlike the daydream, self-employment is not all about getting up late, enjoying long lunches and taking numerous holidays. It is hard work, often lonely and can be demoralising. Unlike in a regular job, you won't have the support of a team and a company behind you and if something goes wrong, it will fall on you. You also need to remember that you won't have a regular pay cheque at the end of every month so making money is all down to you.
Getting Ready
If you have been realistic about the difficulties but have still decided that you want to work for yourself, you need to get prepared. Decide what it is that you want to do and how you are going to achieve it. If you need more training or qualifications, try to get them while you are
Still Working
. Think about where you will get investment from and what facilities you need to
Get Started
. Try not to cut all ties with your current job as they may be able to give you some work when times are tough.
Making It Work
Making self-employment work takes determination and perseverance. It won't always be easy but you need to stay focused and work out how to reinvent yourself when things are struggling. Tell everyone you know about what you are doing and cultivate contacts. Seek professional advice and make sure you are realistic about your outgoings and potential earnings. Give it time, work hard and be patient – good things come to those who wait.
Working for yourself is ideal for anyone who likes a challenge, doesn't enjoy being told what to do and is looking for freedom and flexibility. It is not easy, though, and you won't have the security of a regular pay cheque or a team to support you. If you think it is what you want to do, then stay focused, have a back up plan, and work hard to make your dream come true.
Government Help
Find out more about how the government can help you to establish a new business in our article
Government Help Scheme For Becoming Self-Employed
.
A CAREER CHANGE IS FOR SALE.
This website is for sale [more info].
You might also like...