Finding an Ethical Job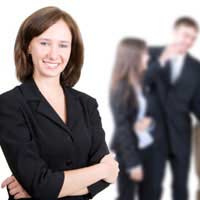 The phrase 'ethical job' might seem slightly strange at first glance, and not an expression that you may have come across before. The concept of an ethical job basically relates to seeking employment in a job role, company or sector that is actively involved in contributing a positive affect and influence on society.
Whilst seeking an ethical job, you might come across the term CSR (Corporate Social Responsibility) or SRI (Socially Responsible Investment) which helps to sum up the attitude and approach to ethical working.
You may immediately associate ethical jobs with work within the charity and Voluntary Sectors. Of course, an ethical job includes work within NGOs (Non-Governmental Organisations), not-for-profit organisations, fundraising roles and voluntary work. But while your first assumption would be correct, it would by no means represent a comprehensive list of job opportunities to work ethically.
Finding Job Ethical Jobs
The job opportunities that are available in CSRs, NGOs and ethical businesses are as vast and as varied as 'normal' employment. It's just a case of knowing how and where to look. The most obvious start would be to work with a charitable organisation, or non-governmental organisation that is involved with projects at home (locally or nationally) or abroad, depending on your preferences.
But don't overlook other work prospects, such as Social Care and community groups. For instance, had you considered working with young people, the elderly or the vulnerable, such as homeless people or drug abusers? Have you ever considered that there might be an opportunity to work in a corporate or Technical/Engineering Position within a recycling or renewable energy service provider? Or what about working in organic farming, at grass roots or manufacturing level?
Variation
The point is that these institutions work in much the same way as a normal business, and so the work can be just as varied and full of career development prospects. The salaries on offer can even be on par with typical corporate pay structures, and be just as impressive! Ethical work can be found for almost anyone in any sector, whether it's a job opportunity in a business corporation, a fair trade organisation and even in local government. You could work in a small company of just a few people, or as part of a large multinational. Ethical work can be part of a local community initiative, a national business or a global enterprise or programme. The choice really is yours.
So you don't have to be a conservationist, or a poorly paid charity worker to work in an ethical job. Actual job opportunities can range from management and executive work, to work in human resources or Information Technology. Structural engineers, creative designers and new media aficionados, IT whizzes, Project Managers, Retail Experts, scientists, translators, administrators, Teachers, accountants, lawyers, customer service assistants, media gurus and marketing professionals could all find ethical work.
Gaining Experience in the Field
In some cases, working in an ethical job could vary slightly to normal office work. You might be out in the field more if you're working on a development project, working directly with people or conducting environmental field studies or consultations. You may even have to undertake some level of travel, perhaps for just a few days or a week, or this might extend to months or years. Some NGO and CSR job opportunities may give you the chance to live and work overseas for a number of years.
If you've not previously had this kind of experience, it might be worth your while gaining some experience, and putting yourself forward for voluntary work. This would help you to decide whether a job in this sort of capacity is for you, especially if it involves working in another country or culture.
Experience in this way would not only look good on Your CV, but also prove to prospective employers that you are dedicated the ethical field that you wish to work in. It could also help you to progress your career more quickly, as through voluntary work you could obtain new skills and knowledge pertinent to your career.
You might also like...