About Our Site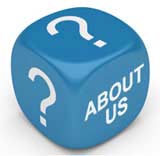 ACareerChange was formed to offer a unique reference point on how to change career, make a job move or browse 100's of career change ideas.
Changing career is a brave step to take. Just as there are many great rewards for following your dreams and retraining in your chosen field, so too are there potential challenges and problems to face.
There is plenty of information available to support you in this exciting new chapter of your professional life, but all too often it is has a commercial or editorial bias. ACareerChange contains carefully researched articles, covering topics such as the pros and cons of freelancing, opening your own restaurant and retraining for a career change.
With articles and features on different types of careers as well as common practical considerations when changing career, ACareerChange offers clear, detailed and accurate information.
ACareerChange is an invaluable resource for anyone considering a new direction. The advice and suggestions are down to earth and realistic, with various types of careers discussed in detail, alongside information to help you understand what career would suit you, your skills and experience best.
We pride ourselves on making sure ACareerChange is a helpful support to people of all ages and backgrounds looking for a new challenge in their employment, whether that is to retrain, become self employed or work in a more ethically responsible manner.
Our concern was that there was no single UK resource for interesting features and practical advice on this subject.
Our features and articles are written by experts - who have experience, or a particular interest in this area.
Our Background
ACareerChange was founded by John Rowlinson, the founder of PtS.
John, through PtS, is involved in a number of ventures including software and property companies. A percentage of revenue from these activities goes towards funding ACareerChange and a number of similar sites.
Our focus is simply on having experts create the highest quality information possible that is widely read.
Related Articles in the 'Site Information' Category...